A complete list of photos are available in the Galleries section.
The first city I have visited in California is San Francisco.  This city is very unique compared to other American cities I've visited, the steep hills, historic cable cars and the different designs of streetcars from all over the world.  The weather in SF can be quite cold at times, the wind coming from the bay area can lower the temperature by a few degrees, especially at night time.  A thin jacket may be a smart choice.  Luckily, I did not experience any of the gloomy and foggy weather that I have been hearing about from the locals.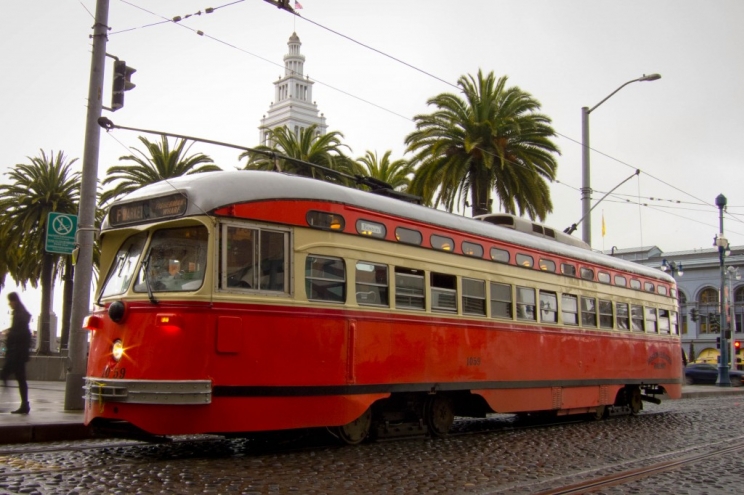 You will not feel hungry in SF, varieties of food are available everywhere.  Fisherman Wharf is famous for it seafood and don't forget to try the clam chowder in sour dough bowl at Boudin Bakery.   If you're a sandwiches fan, Ike's place is a place you must visit, it's located in Castro (follow the rainbow flag).   They have over 50+ sandwiches for you to choose from, if you're planning to visit Ike's,  I suggest you study the menu beforehand as they only show their popular menu items in store.    You can also find a variety of Japanese cuisine in the Japan Center, they have a good selection of sushi, ramen noodles, teppanyaki, Japanese sweet and more.



A popular tourist attraction is Alcatraz (aka The rock).   It was a US federal maximum security prison in the 1960s, where they detained the most dangerous prisoners at the time, Al Capone was one of the prisoners who stayed at Alcatraz.  Due to the high maintenance costs,  the prison was forced to close down in 1960.  It is approximately a 10 minute ferry ride to the Alcatraz island, the price of the ferry includes admission to the prison and audio tour.    I was very lucky to meet one of the former inmates from Alcatraz, Robert Luke.   A 25 years old bank robber who tried to escape from prison, he was caught and transfered to Alcatraz.   He wrote a book about his life and shared some of his stories during the downtime of his life.